Anna Haftenberger, works at Dierks+Company as a Research Assistant. She is a legal trainee and is doing her Ph.D. on product liability for AI-based medical devices.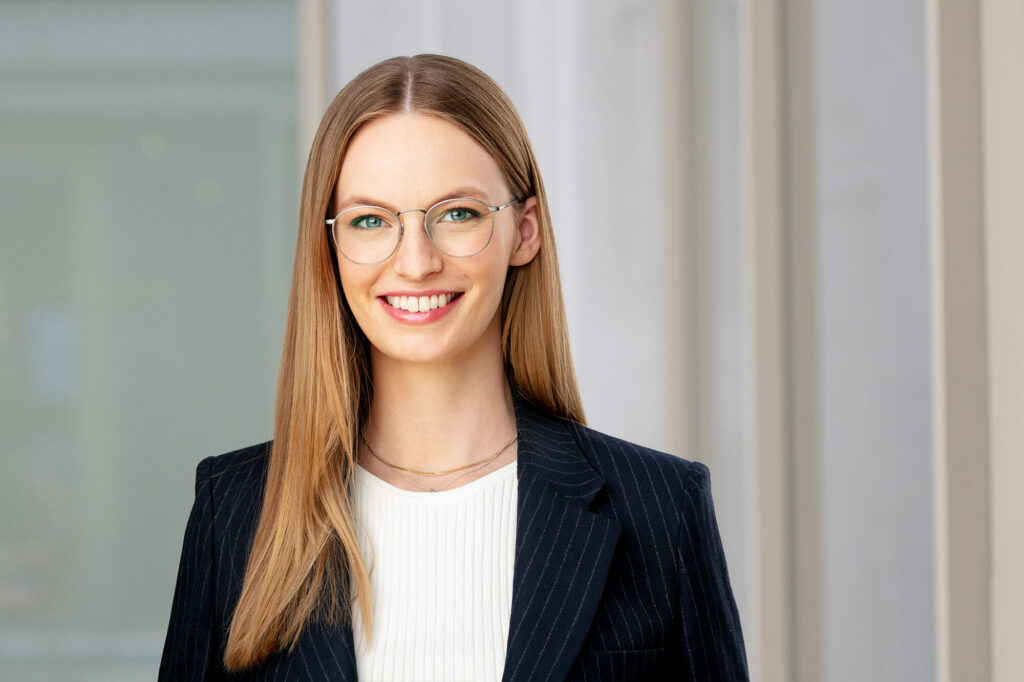 What might career starters like at Dierks+Company?
That, even as a beginner, you'll work on very interesting and challenging cases from day one. Topic-wise, you have something new on the table almost every day, from price negotiations for pharmaceuticals to market access for robotic hand prostheses. But there are also more abstract tasks, for example, we strategically prepare clients for future legislative developments and regulatory changes. Overall, the work is usually a mixture of concrete legal issues from customers and long-term strategic planning.
What specifically have you been working on?
In the last few months, I have been working on a constitutional assessment of the SHI Financial Stabilization Act plus I have been researching various regulatory requirements for placing medical devices on the European market. I also worked on the distinction between lifestyle and medical devices. Another issue was supporting a chat platform on which psychologists advise children and young people in crisis. Here we were able to help clear the way for various subsidies from statutory health insurers. I was also taken along to customer meetings and was allowed to attend a three-day workshop for customers from the USA.
What else do you like?
The prior knowledge you already bring to the table will be noticed. Like, I wrote my dissertation on product liability for AI-based medical devices. It was already clear during the job interview that this would be interesting for D+C. So, I was given many exciting tasks within this topic area.
Dierks+Company currently has about twenty-five employees, how does that affect working there?
Due to the small team, there is a very familiar atmosphere, everyone has an open door – even the Managing Partners and I'm not just saying this, it's actually true. What I find great is also the combination of legal and strategy consulting: it allows you to understand topics from the market and company perspective. That's not something you come into contact a lot as a traditional lawyer. Damit kommt man als klassische Juristin sonst eher selten in Berührung.
Which applicants would be a good match with D+C?
What is certainly important is previous knowledge of medical and pharmaceutical law as well as digital health and life sciences – but you won't be left on your own if you haven't had anything to do with an area of law before. Above all, however, you have to enjoy venturing into new legal territory, because the products are usually so innovative that there is no literature or case law on them yet. For this very reason, one should already have a good command of one's craft. You have to know how a legal opinion is structured, how to work with a legal text and what conclusions can be drawn from it for a specific case.
'Start making sense' is the slogan of the recruiting campaign. What purpose do you see in your work at Dierks+Company? Welchen Sinn siehst du in deiner Arbeit bei Dierks+Company?
Through your work you help put products on the market that really help people.