Press release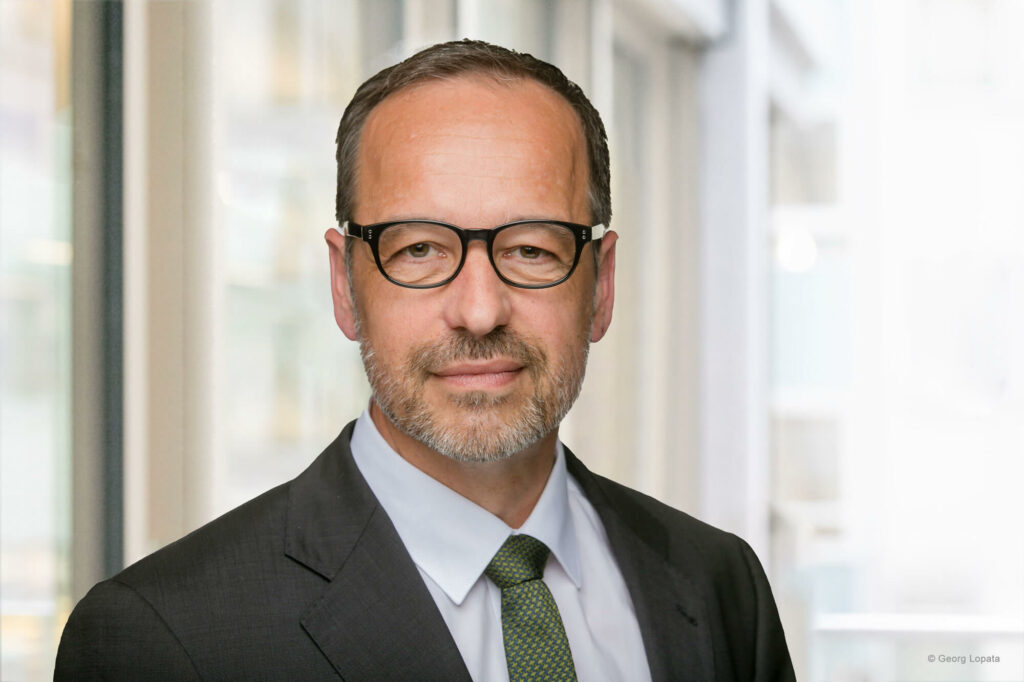 Berlin, September 28, 2023
The strategy and legal consultancy Dierks+Company continues to further expand its expertise with Dr. Dominik Roters (55). The legal advisor and deputy managing director of the Federal Joint Committee (G-BA) will become Equity and Managing Partner at Dierks+Company on January 1, 2024. Dominik Roters will further develop the strategy and the integrative business model together with the founders Prof. Dr. Dr. Christian Dierks and Juliana Dierks.
Dierks+Company pursues the goals of navigating innovative products and services in healthcare and life sciences into the market, shaping Germany as an outstanding place for research, and accelerating the transformation of the healthcare system. The focus lies on the benefit assessment of drugs (AMNOG process) and medical devices, questions of eligibility for reimbursement of innovative products and services, the design of new business models and platforms, and digital transformation in the healthcare sector.
Dominik Roters has held leading positions at the Federal Joint Committee (G-BA) since 2002 and has played a key role in shaping the strategy of the highest decision-making body in the German healthcare system. In his capacity as a lawyer he has extensive experience in complex legal matters in the healthcare sector, particularly with regard to pharmaceuticals and legal issues relating to the statutory health insurance. Roters studied law and sociology at the University of Freiburg, Germany, and legal sociology at the International Institute of Sociology of Law in Oñati, Spain. He received his doctorate on the judicial review of the guidelines of the Federal Committee of Physicians and Health Insurance Funds.
"With Dominik Roters, we are gaining a highly experienced legal expert for pharmaceuticals, medical devices and healthcare," explains Managing Partner Christian Dierks. "Dominik Roters is very well connected and known in the market and is highly respected by companies in the healthcare industry as well as by the relevant authorities and ministries. With him, we will continue to grow successfully as an innovative consulting firm."
"The healthcare system is faced with the major challenge of using the possibilities of digital transformation for better research, better products and thus better quality of care. Dierks+Company has found a unique approach to accompany companies and other players in the healthcare sector on this path with highly competent consulting. I look forward to contributing my experience to an exceptional team for this task," emphasizes Dominik Roters.
"It is a great gain for Dierks+Company that Dominik Roters has chosen us. He knows the needs of our customers and clients from his many years of working at the G-BA. This is exactly the right support for our ambitious initiatives for the healthcare of the future," says Managing Partner Juliana Dierks.
Contact
Juliana Dierks, Managing Partner, Dierks+Company Berlin
Tel: +49 (30) 586 930-002 | E-Mail: juliana.dierks@dierks.company
Prof. Dr. med. Dr. iur. Christian Dierks, Lawyer, Specialist in General Medicine, Managing Partner, Dierks+Company Berlin
Tel.: +49 (30) 586 930-100 | E-Mail: christian.dierks@dierks.company
About Dierks+Company
With a combination of legal and strategic expertise, project management and public affairs, the integrated strategy and legal consultancy for healthcare and life sciences Dierks+Company breaks new ground and supports the development and establishment of products and services in the healthcare sector.
The team surrounding Prof. Dr. med. Dr. iur. Christian Dierks, Juliana Dierks and Dr. Dominik Roters develops innovative solutions for complex legal and regulatory challenges together with the clients. Dierks+Company focuses on advising pharmaceutical, diagnostic and medical device manufacturers as well as digital health service providers on all issues related to development, product launch, reimbursement and distribution.
Learn more