Juliana Dierks
Strategy | Managing Partner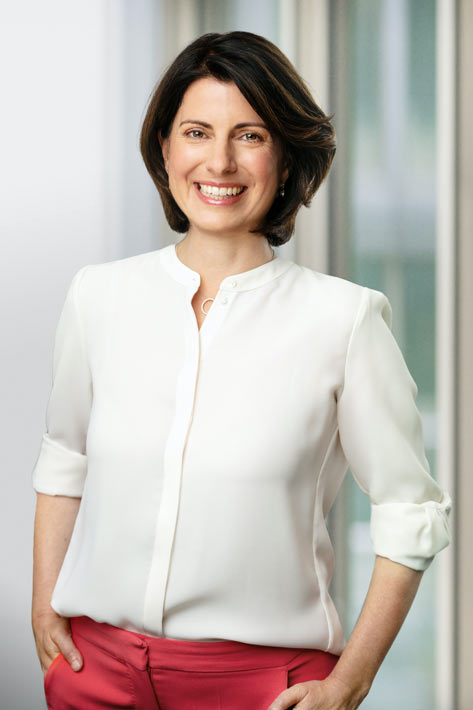 "Together we redefine healthcare as we know it by connecting the dots – to make life better."
About Juliana
Juliana is a Co-Founder of Dierks+Company and a Managing Partner.
She has been shaping global strategies, leading business units and driving innovation towards new platforms, technologies, and personalized approaches. Juliana is a German and American national with a 17-year career in the healthcare industry, including management positions at Shire, Bayer, Medco Health Solutions, Roche, and Schering-Plough.
Prior to co-founding Dierks+Company in 2018, she has been serving as Global Head of Hematology at Shire, building up the franchise and reinforcing Shire's commitment to patients and within the rare disease community. She brought extensive brand insights and knowledge, gave greater visibility and clear differentiation to brands, and launched new global campaigns. She also led the cross-functional effort to shape the hematology innovation strategy towards new platforms, technologies, and personalized approaches.
Prior to joining Shire, Juliana served as Vice President and Global Head of Marketing and Sales Excellence at Bayer Pharma and Vice President of Customer Solutions for Express Scripts (formerly Medco Health Solutions), the leading full-service pharmacy benefit management company in the U.S.
She received accreditation as a Certified Personal Accountant (CPA) in the U.S. and holds a Bachelor of Science in Business & Accounting from the University of Phoenix in the U.S. and a Degree in Tax, Accounting & Economics from the Tax Advisory Board, Munich, Germany.
Ask Juliana about
Strategy
Innovation
Personalized healthcare
Commercial excellence
Marketing and sales
Experience design