Juliana Dierks
Strategie | Managing Partner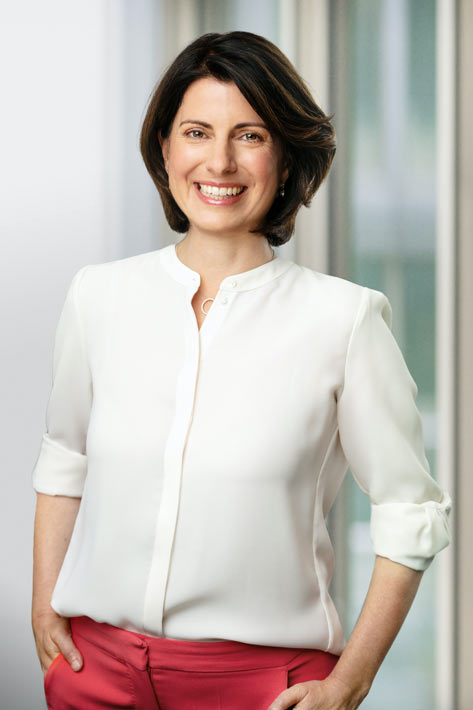 "Together we redefine healthcare as we know it by connecting the dots – to make life better."
About Juliana
Juliana gründete Dierks+Company 2018 gemeinsam mit Christian Dierks.

Sie ist seit 20 Jahren in der Gesundheitsbranche tätig. Sie gestaltete globale Strategien, leitete Business Units und trieb Innovationen in Gebieten wie neue Plattformen, Technologien und personalisierte Ansätze voran. Bei Shire, Bayer, Medco Health Solutions (Cigna), Roche und Schering-Plough hatte sie Führungspositionen inne.
Zuletzt war Juliana Global Head of Hematology bei Shire. Sie war dort verantwortlich für das gesamte Produktportfolio, von Research & Development bis zur Distribution. In dieser Funktion integrierte sie drei Unternehmen, die in Shire Hematology aufgingen, und entwickelte ein einheitliches Branding.
Bevor sie zu Shire kam, war sie Vice President und Global Head of Marketing and Sales Excellence bei Bayer Pharma und Vice President von Medco Health Solutions (Cigna), dem führenden Full-Service-Unternehmen für Apothekenleistungs-Management in den USA.

Juliana ist in den USA als Certified Personal Accountant (CPA) akkreditiert und hat einen Bachelor of Science in Business & Accounting von der University of Phoenix in den USA.