Stella Raab
Media+Design Consultant, Marketing Associate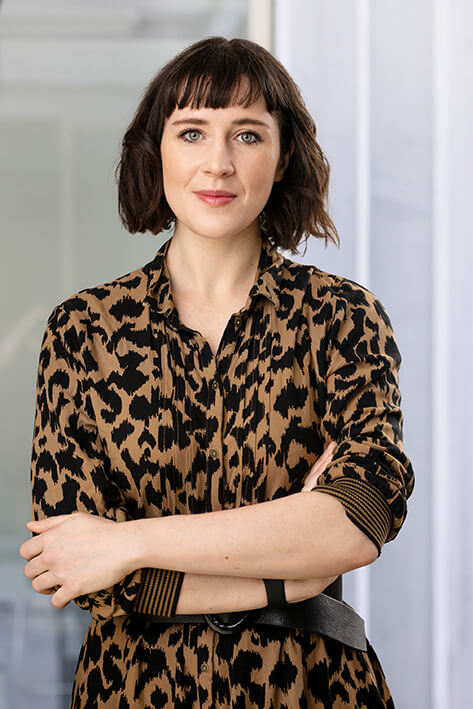 About Stella
Stella is a Media+Design Consultant | Marketing Associate at Dierks+Company.
Stella completed a graphic design education at Lette Verein Berlin, a renowned educational organization for applied arts, followed by a Bachelor of Arts in Communication Design (HTW Berlin, 2014).
After internships at different ad & branding agencies in Berlin, Bordeaux and the San Francisco Bay Area, she started working as a screen- and later as a product designer for an opinion-tech startup.
She then discovered her passion for UI/UX topics, which she deepened during two years at Brandung, a digital agency in Berlin, where she designed websites for lifestyle- and fitness-brands, as well as clients from the care area (rehab materials and hospitals).
She went on to join a fullstack web development bootcamp, at Le Wagon – and somehow got stuck on campus. Since April 2022, Stella has first taken the role of a teaching assistant, and eventually focused on covering the frontend and product related lectures, as a teacher.
With her passion for helping others grow, she lately also started teaching kids on how to build their own first website, at Tech4Girls.
Ask Stella about
User interface and product design
User experience and concept
Graphic design
Frontend development (React.js, Next.js)