Prof. Dr. Dr. Christian Dierks
Attorney-at-law | Managing Partner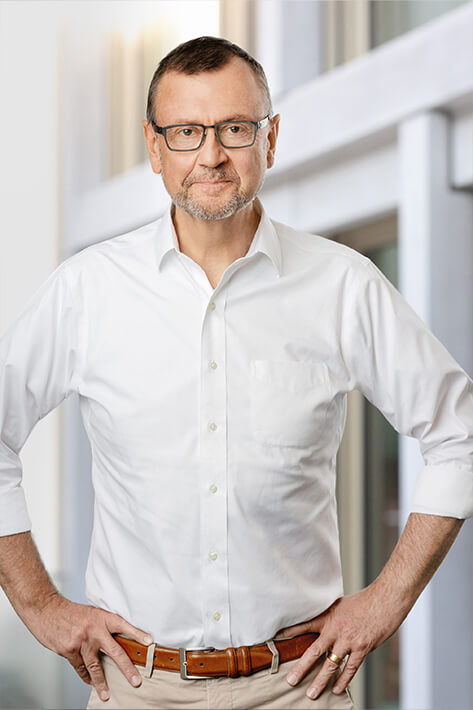 "My goal is to create more value for innovation in healthcare and improve people's lives through progress."
About Christian
Christian Dierks, M.D., J.D., is a specialist lawyer for social and medical law, General Practitioner and Professor for health services research at Charité Berlin. He has been solving legal challenges at the intersection of medicine, pharmaceuticals and law since 1990.
In 2018, he co-founded Dierks+Company, an innovation consultancy for healthcare and life sciences that combines classic legal advice with medical expertise and offers actionable strategy and implementation support. Their expertise is in innovation management and market entry. Dierks has so far counseled in more than 100 early benefit assessment procedures for pharmaceuticals and succeeding price negotiations (AMNOG) as well as other HTA procedures for healthcare and life sciences products and technologies.
Prior to founding Dierks+Company, he was a founding partner of Dierks + Bohle, one of Germany's leading law firms in healthcare and life sciences with 80 employees. Christian Dierks has published more than 100 books, book contributions and essays. He teaches digital health at Hasso-Plattner-Institut, Potsdam, and eHealth Business at the Università della Svizzera Italiana. He was president of the Deutsche Gesellschaft für Medizinrecht and is member of the Legal Committee of the German Federal Association of Pharmaceutical Industries (BPI), Chair of the Legal Working Group of the European Confederation of Pharmaceutical Entrepreneurs (EUCOPE), and other national and international committees and working groups.
Ask Christian about
social and medical law
pharmaceutical law
market entry
AMNOG
HTA procedures
digital health