Ulrike Knirsch
Senior Partner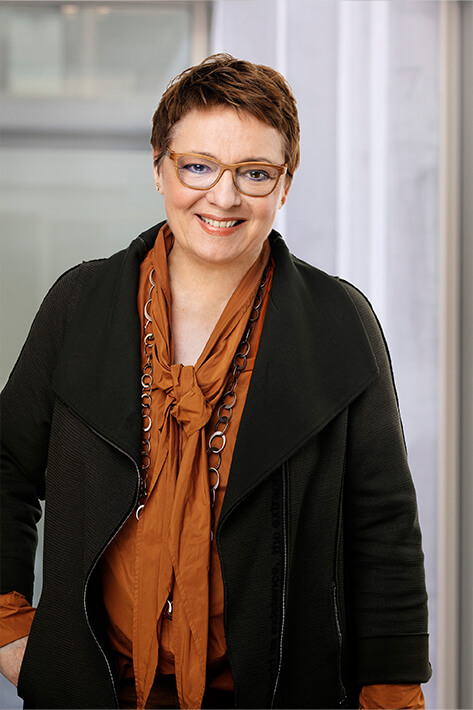 About Ulrike
Ulrike Knirsch is Senior Partner with Dierks+Company.
Ulrike is an in-depth expert in the German Healthcare and Life Science field. She made her career in the health care industry, including several management positions at Roche Pharma ending up as Vice president and Member of the Executive Board. Working in this sector for over 25 years, she gained huge experience and knowledge in almost all structures and mechanisms of the German health care system and the health economy. Ulrike has been shaping strategies and standards in health care, driving innovation towards new concepts, platforms and personalized approaches to proactively meet the challenges of the future health care system and to reinforce the reputation of health care industry.
Prior to joining Dierks+Company, Ulrike has been serving as Head of System Partnering at Roche Pharma, building up strong market access capabilities for the upcoming AMNOG law and installing a competent political representation. In her function as Head of Public Policy she established a strong network to decision makers in local, state and federal politics, scientific institutions, association committees and experts in other relevant organizations. Beside the representation of the political interests of Roche Ulrike successfully developed the topic of health economics for health care industry and introduced the digital transformation in the strategic considerations.
Ulrike has also engaged in Roche's commitment to patients by building a strong patient communication platform offering patient services which covered all indications of the innovative portfolio.
Prior to joining Roche, Ulrike worked as a specialist for developing coding systems mapping the European portfolio of BASF Lacke und Farben in Münster.
Ask Ulrike about
DRGs / EBM
Personalized healthcare including diagnostics
Digital transformation in healthcare
Contracts and innovative solutions
Health care market
Health care politics
Health Economics
Patient Care
Networks in healthcare