Monika Rimmele
Strategy | Partner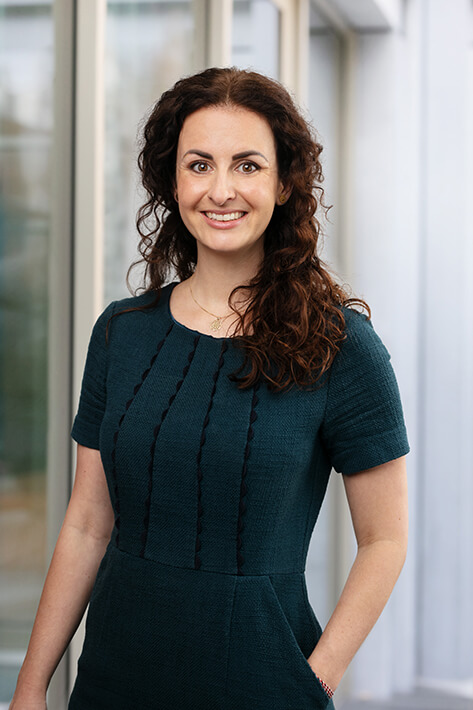 "Healthcare in the future will be fundamentally different - let's not limit ourselves to how things are currently done or how things used to be done."
About Monika
Monika is a Partner at Dierks+Company and an in-depth expert in the healthcare and life sciences fields.
Prior to joining Dierks+Company she was with Siemens Healthineers in various positions, lastly Head of Digital Transformation within the business line 'Digital Health'. Here, Monika and her team developed an innovative mix of strategic market and competitor analysis with foresighting and innovation management to actively shape Healthineers' digital business and the digital health environment. This included the creation of pictures of the future of the healthcare system as well as the execution of strategy projects and the development of concrete go-to-market strategies, either for solutions or countries.
Monika is a political scientist with a Master of Public Policy (MPP) from the Hertie School in Berlin, Germany. Throughout her career, she has worked closely with governments, international organizations, associations, and other stakeholders. Before joining Siemens Healthineers in 2017, Monika has worked in various government and government-related functions, most notably in the German Federal Ministry of Health and the German Association of Healthcare IT Vendors (bvitg).
Monika is passionate about shaping Future Health. With the digital transformation of healthcare well underway, future healthcare will be data-driven and evidence-based, providing tailored care to individual needs and focusing more on prevention. The green transformation of healthcare is only just gaining notice, yet it will challenge and change healthcare at least as much. Monika is convinced that, ultimately, digitalization of healthcare will also be a democratization of healthcare, as patients are increasingly empowered, access barriers can be lowered and healthcare becomes available everywhere.
Ask Monika about
Visions of Future Health
Green Health
Digital Health and FemTech
New technologies + innovations
Networks in healthcare
Yoga and traveling