Lara Schur
Senior Consultant
Digital Transformation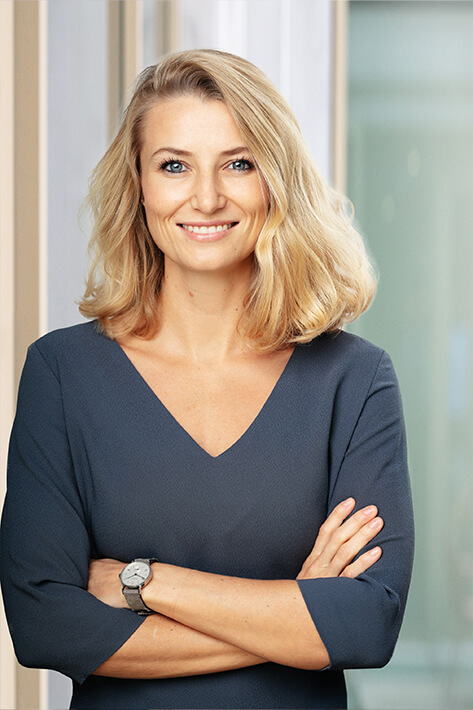 "My passion is to empower people and ideas to drive innovation and make a difference."
About Lara
Lara is a Senior Consultant Digital Transformation with Dierks+Company.
She has been shaping digital transformation in customer experiences, leading brands and business units, developing innovative concepts for various audiences to increase the value and secure long-term success. With her 10 years of international experience across various audiences, cross functional positions and driving transformation in the media business, Lara is an expert for experience design, innovative concepts, digital transformation, and effective stakeholder engagement.
Prior to joining Dierks+Company Lara has worked for Red Bull Media, an award-winning, globally distributed multiplatform media company. She conceptualized the 360° multi-media brand "Carpe Diem", a brand focused on a healthier lifestyle, and built it from scratch, including the corporation with one of the biggest health insurances in Austria. She also worked closely with the CEO to implement a companywide change management process, following organizational development.
Prior to joining Red Bull, Lara was a Publisher at the Bauer Media Group, a multi-business company that entertains, informs, and serves over 200 million people. Across multiple audiences, she transformed traditional offline oriented businesses into audience centric, 360° experiences, shaped strategic brand development and was fully responsible for up to 7 brands at the time. With efficiency, hands on execution, natural analytical thinking, creativity, and ability to identify KPI based, audience centric potentials, Lara Schur is enabling innovation and driving digital transformation and rethinking customer experiences in healthcare and life sciences with Dierks+Company.
Ask Lara about
Digital Transformation
Audience- and Patient-Centricity
Innovative Concepts and Band Building
Marketing, Content and Story Telling
Stakeholder Engagement