Jorge Espinoso Ossorio
Strategy+Market Intelligence Analyst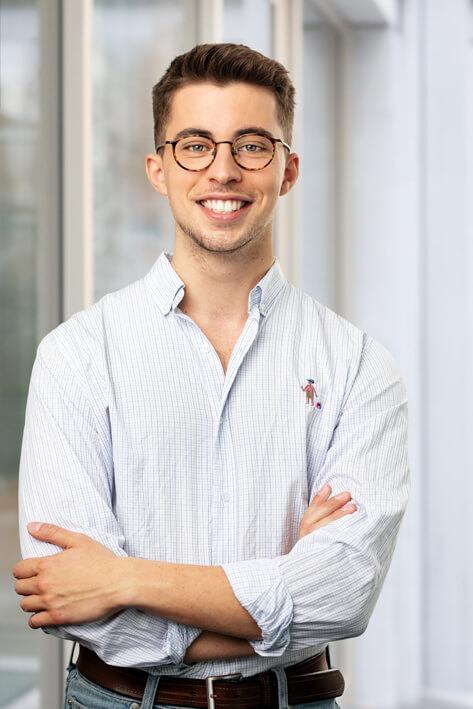 About Jorge
Jorge is a Strategy and Market Intelligence Analyst at Dierks+Company.
Prior to joining Dierks+Company, he has worked within the Digital Transformation team of Siemens Healthineers. Before this, he was a Research Assistant for WHO Europe.
During his time at Siemens Healthineers Jorge monitored current trends and innovations in digital health and assessed their impact on their digital portfolio, focusing on digital therapeutics and on emerging markets. In turn his responsibilities at WHO Europe involved advisory tasks to European governments for health system reforms requiring close contact with public officials and an in-depth understanding of health policy.
Soon graduating with a Master's degree from the Hertie School in Berlin, Jorge studied European Politics at University College London and pursued a traineeship at the Spanish Ministry of Foreign Affairs and the European Union. With the development of the European Health Union and the increasingly global character of health, Jorge's background in EU policy and international affairs helps him to understand the most important future trends and to connect the dots in healthcare.
Ask Jorge about
Digital therapeutics
European Health Union
Comparative health policy
The best whiskey sour in Berlin