Dr. Katrin Helle
Attorney-at-law | Partner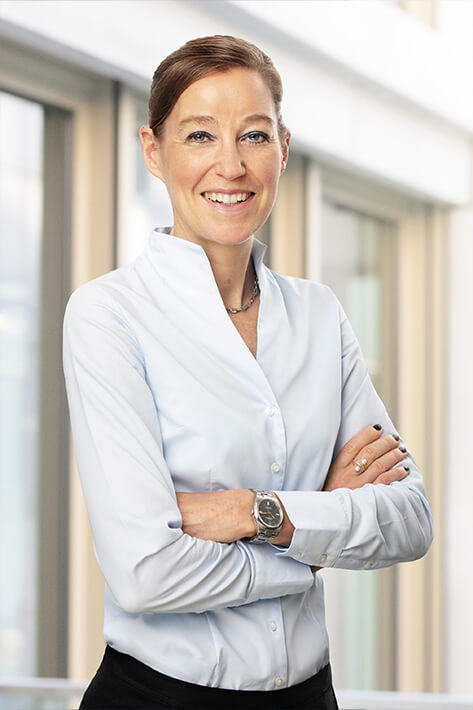 "Uniting in-depth knowledge of the regulatory landscape with actionable strategies, we are committed to driving innovation with the leaders and pioneers who wants to make life better."
About Katrin
Katrin is a Partner in Dierks+Company's law practice.
With 17 years' experience in the healthcare industry, working hand-in-hand with reputed life sciences companies, Katrin Helle is the one who helps clients to navigate complex projects through all regulatory aspects. With her in-depth knowledge of the legal framework, Katrin is an expert for innovative healthcare products and concepts. She is very practical and always offers business-oriented solutions.
Prior to joining Dierks+Company, Katrin worked with the international law firm White & Case. Clients who have benefited from her experience, in particular in the medical devices, pharmaceutical and hospital business, include major domestic and international companies as well as private equity firms. Prior to her law studies, Katrin studied at the Federal University for Public Administration in the field of social insurance and subsequently gained valuable experience in the legal department of the social insurance fund Knappschaft for more than 3 years. With efficiency, analytical thinking, and the ability to identify the essential points and find solutions, Katrin is enabling innovation in healthcare and life sciences with Dierks+Company.
Ask Katrin about
Innovative products
Medical devices
DiGA, DiPA
Telemedicine
Healthcare compliance