Antanas Grimalauskas
Scientific Assistant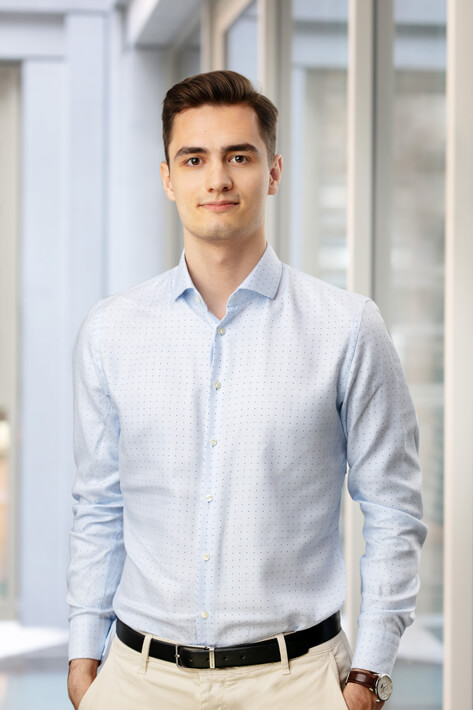 About Antanas
Antanas works as a Research Assistant for Dierks+Company.
Originally from Lithuania, Antanas Grimalauskas became part of Dierks+Company after finishing his law studies at Humboldt-Universitaet in Berlin as a scholar of the German Academic Exchange Service in 2020.
Prior to joining Dierks+Company he worked as a law student assistant on a project for automated driving funded by German Federal Ministry of Transport and Digital Infrastructure. He was also engaged as a tutor for German civil law at the Technical University Berlin.
His field of expertise lies in data protection law and market entry/reimbursement strategies for digital health products.
At Dierks+Company, Antanas is preparing topical presentations on current legal developments, drafting memoranda, and compiling legal opinions on data protection and social law topics. Antanas is currently writing his doctoral thesis on the legal framework for research with health data at the University of Bremen and is doing his legal clerkship at the Kammergericht Berlin.
Ask Antanas about
Data protection
Telematics infrastructure
DiGA
Telemedicine