Ulrike Knirsch joins Dierks+Company from Roche and strengthens the management team of the strategy and legal consultancy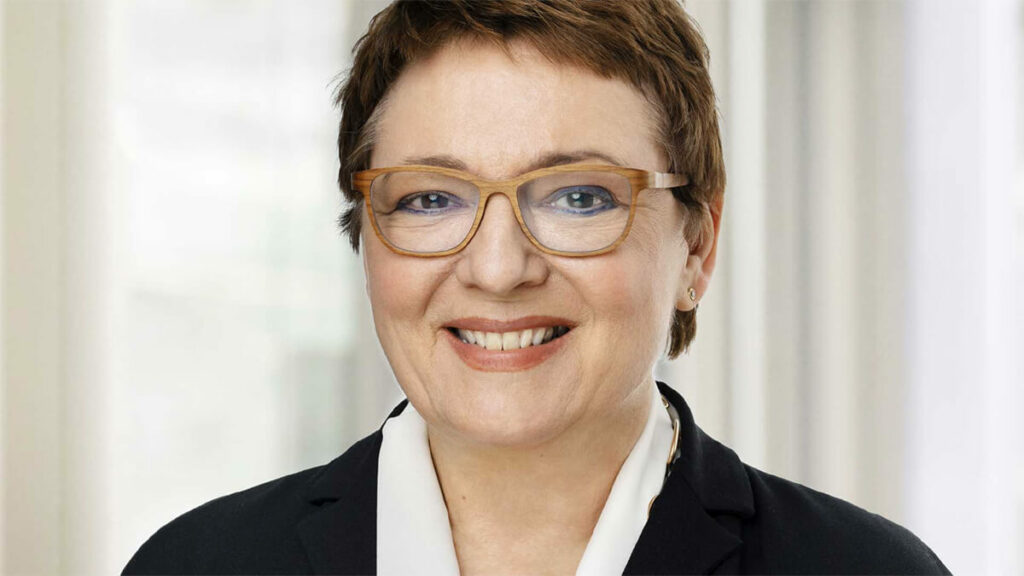 Dierks+Company, a healthcare and life sciences focused legal and strategy consultancy, is pleased to announce that Ulrike Knirsch joins the management team. With Ulrike Knirsch the company gains a healthcare system expert with over 25 years of experience in healthcare policy and public partnerships, patient communications and digital transformation.
Ulrike Knirsch joins from Roche Pharma AG, where she built an extensive network as a member of the executive management team - in the healthcare industry, state and federal politics, scientific institutions, association committees and other organizations relevant to society. She brought digital transformation into the strategic thinking of the healthcare industry. Starting in 2019, she actively accompanied the strategy process and transformation of Roche's executive management and built up the innovative area of "System Partnering", proactively anticipating the future challenges of the healthcare system. Until 2011, Ulrike Knirsch was also a guest lecturer at the Baden-Württemberg Cooperative State University in Lörrach.
"We are thrilled that Ulrike Knirsch decided to join Dierks+Company in an entrepreneurial consulting function – and look forward to working with our clients to develop and establish innovative and integrated solutions at the interface of medicines, medical devices, diagnostics and data," explains Managing Partner Juliana Dierks. "With her, we gained a thought leader and pioneer in healthcare, and together we will make a significant contribution to innovation within this important sector for our society," adds Managing Partner Prof. Dr. Dr. Christian Dierks.
"Dierks+Company is an innovation consultancy for healthcare and life sciences that combines legal advice with medical expertise, strategic competence and implementation support. This is an excellent fit for me," emphasizes Ulrike Knirsch, "We are an active multidisciplinary consultancy in the crucial processes of transforming healthcare towards digital offerings, establishing new products and services. Moreover, the current pandemic situation shows the importance of agile health care systems for patients."
Contact
Ulrike Knirsch, Senior Partner, Dierks+Company Berlin
Phone: +49 (30) 586 930-210 | E-Mail: ulrike.knirsch@dierks.company
Juliana Dierks, Managing Partner, Dierks+Company Berlin
Phone: +49 (30) 586 930-200 | E-Mail: juliana.dierks@dierks.company
Prof. Dr. med. Dr. iur. Christian Dierks, Attorney at Law, Specialist in General Medicine, Managing Partner, Dierks+Company Berlin
Phone: +49 (30) 586 930-100 | E-Mail: christian.dierks@dierks.company
About Dierks+Company
The integrated consulting firm for healthcare and life sciences Dierks+Company breaks new ground with a combination of legal and strategic expertise, project management and IT competence and supports the development and establishment of products and services in the healthcare sector. The team around Prof. Dr. med. Dr. iur. Christian Dierks and Juliana Dierks develops innovative solutions for complex legal and regulatory challenges together with the clients. Dierks+Company's practice focuses on advising pharmaceutical, diagnostic and medical device manufacturers as well as digital health service providers on all issues related to development, product launch, reimbursement and distribution.
Learn more